Making Digital Music Recordings
You now have more choices for getting the best compromise between sound quality and music file size when recording your CDs and other music sources to a digital music player such as an Apple iPod or Microsoft Zune.
Clearly, some formats are better than others. How do you know which to choose?
This article tells you what you need to know to make this choice.

>
The Main Differences between the Formats
Digital music formats fall into three broad categories.
Uncompressed
An uncompressed music file has all the digital information possible. The most common example of this type of file is a .WAV file. Another common file type is the .AIFF file type.
Depending on your sampling rate settings, these types of files can eat up 10MB of disk space per minute of music time. Even an 80GB music player doesn't last for long at such data rates - you'd get only 133 hours of music on an 80GB player if storing uncompressed .WAV files.
The flip side to the very large file size is that it also takes a very long time to download uncompressed music files from websites. A 5 minute song on a 100kb dataline could take over eight minutes to download - clearly there's no way you could listen to such music in a real-time streaming situation.
For these reasons, it is very rare to see digital music being distributed in uncompressed formats.
Lossless Compression
Lossless compression uses some clever methods to use less file space to store the same data as in the uncompressed file. Typically, it does this by using short 'code' groups of data to represent longer groups of real data.
For example, perhaps the music data consists of sixteen values that we'll represent by the letters A - P. A typical piece of music might contain this set of values
BCAEFNCAJKOCAMB
This might look like a meaningless jumble of letters, but the compression program notices that there are three sequences of CA in this file, and so it assigns a special value to represent the two letter sequence CA - let's say this special value is the number 1. So the file can now be represented as
B1EFN1JKO1MB
And we are now using 12 instead of 15 characters to represent the same information (a 20% reduction).
Lossless compression can sometimes halve the size of the music file (ie about 5MB of data per minute of music), without causing any noticeable deterioration in sound quality. This is of course a good thing, but because the next form of compression can make file sizes so very much smaller, there has been very little interest in lossless compression. It is very rare to see digital music being distributed in lossless compression formats, although there is an Apple Lossless file format (supported by the iPod).
Lossy Compression
This is the most common form of music file compression. Typically, it makes a file much smaller by taking similar groups of values and making them the same. Here are two examples - one audio and one visual.
The visual example shows you how lossy compression works with images. Here is a jpg image with six levels of compression. The images start at 35kB in the first image (with least compression) and then become successively smaller as more and more compression is added - 18kB, 12kb, 6kB, 4kB and 3kB.
Can you spot any difference between the first two images? Probably not, even though the second image is only half the size of the first. Even the third image - one third the size - still looks almost the same.
For a casual picture, even the fourth picture (six times smaller) is okay. By the fifth picture though, some obvious fuzziness and lack of detail can be noticed, and the sixth picture starts to be obviously lacking in quality.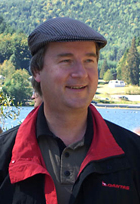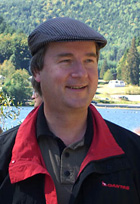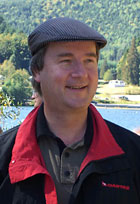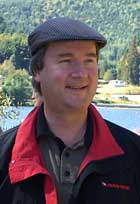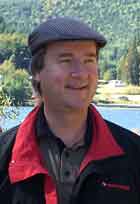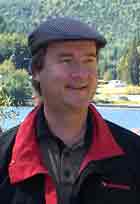 Musical Samples of Lossy Compression
And now here is a 1 minute 43 second music sample (a waltz from Act II of Tchaikovsky's Swan Lake), recorded with three different levels of compression in MP3 format.
The first compression level is at a rate of 192kb/sec (this is about one seventh of the uncompressed data rate). The second compression level is at a rate of 96kb/sec (one fourteenth the uncompressed data rate) and the third sample is at a rate of 48kb/sec (one twenty-eighth the uncompressed rate).
Depending on the audio equipment you're using to listen to these six music samples and how well trained your ear is, you'll probably notice no difference in quality between the first and second samples, and will have to concentrate very hard to notice a difference in quality between the first and third samples.
But you will probably notice that the fourth sample isn't as clear, and the fifth sample starts to sound like an old recording through a cheap radio, and the last sample is obviously bad.
Audio File Size
(click to play)

Sample Rate

Compression

320 kbps

4 x smaller

160 kbps

8 x smaller

80 kbps

17 times smaller

40 kbps

33 times smaller

20 kbps

67 times smaller

8 kbps

167 times smaller

In both the visual and sound files, you have now seen and heard how it is possible to introduce a great deal of compression without any obvious visible or audible loss of quality. So, for most of the time and most applications, lossy compression - if not too extreme - is considered perfectly satisfactory.
For music and MP3 files, a typical sample rate is 128kbps or higher. I discuss the optimum MP3 compression rate and sound quality in my article on making MP3 recordings.
Different Types of Lossy Music Formats
There are perhaps three main types of lossy music formats - in alphabetical order, they are AAC, MP3 and WMA.
AAC is the newest of the three formats and MP3 is the oldest. Perhaps unsurprisingly, AAC is in many respects the 'best' format and MP3 the 'worst' in terms of giving the best music quality for the greatest compression.
, and WM
How is One Format Better than Another
space the song uses depends on the song and the import settings you choose in iTunes preferences. The import settings also affect the audio quality. In general, the larger the file the better the sound.


This chart provides an overview of the formats you can play and save files in with iTunes.

Encoding format
Can be played using
File size (approx)
Comments

AAC (MPEG-4)
iPod, applications that support QuickTime
> 1 MB/min (High Quality setting)
Default for Windows and Macs with QuickTime 6.2 or later

MP3
iPod, computers, most digital music players
1 MB/min (High Quality setting)
Default for Macs with QuickTime 6.1 or earlier

AIFF
Many applications
10 MB/min
Use for burning high-quality audio CDs from imported songs
This is basically the regular normal CD format


WAV
Windows computers without iTunes and computers without MP3 software, and Macs
10 MB/min


Apple Lossless
Some iPod models, applications that support QuickTime
5 MB/min
Use for burning high-quality audio CDs from imported songs

also .wmv but not supported
Lossy transcoding IS BAD. Don't do that. Every time you transcode from lossy to lossy you loose more. Even if your end format is "better" than mp3, you CANNOT increase the quality, only decrease it. If you have a lot of mp3s for which you don't have the cd source, leave them as mp3.

For one thing, both iTunes and WMP are perfectly fine with a library full of mp3 files. They don't require to use AAC or WMA. You can have WMP11 put album art with your old mp3s.

Modular encoding
AAC takes a modular approach to encoding. Depending on the complexity of the bitstream to be encoded, the desired performance and the acceptable output, implementers may create profiles to define which of a specific set of tools they want use for a particular application. The standard offers four default profiles:

Low Complexity (LC) - the simplest and most widely used and supported;
Main Profile (MAIN) - like the LC profile, with the addition of backwards prediction;
Sample-Rate Scalable (SRS), a.k.a. Scalable Sample Rate (MPEG-4 AAC-SSR);
Long Term Prediction (LTP); added in the MPEG-4 standard - an improvement of the MAIN profile using a forward predictor with lower computational complexity.
Depending on the AAC profile and the MP3 encoder, 96 kbit/s AAC can give nearly the same or better perceptional quality as 128 kbit/s MP3.[1]

The firMP3 is a way of compressing sound files into smaller sizes. Just like jpg compression makes picture files smaller, so too can MP3 compression make sound files smaller (than, for example, they are on a regular CD).
MP3 files contain music. MP3 files can also hold considerable information about the piece of music such as the name of the artist, the song title, and various other information as well.
MP3 files have become an industry standard format that most computer music playing programs can play.
How to Make an MP3 File from a CD (or other source)
You need a program to convert the music from the CD or tape or whatever into MP3 format. There are plenty to choose from, and most are quite inexpensive. Perhaps the best known, and the one I use myself, is MusicMatch. Another popular program is Easy CD-DA. Microsoft's Windows Media Player can also do this if you buy a small add-on to the program.
Simply put a CD in your CDrom, start up your program (sometimes it will even start automatically, change a few settings, then hit the record button. Easy!
Compression - Something for Nothing?
The most distinctive thing about an MP3 file is that it is very much smaller than a regular CD file - typically only one tenth the size of a CD file. In other words, the music data has been compressed.
You have a choice of many different levels of compression. But you don't get something for nothing - the more compressed the file, the poorer the sound quality. Choosing the right amount of compression involves a trade-off between sound quality and file size.
The type of sound quality that is 'best' for you depends on how discerning a listener you are, and how you will be listening to the music. If you are listening to it through a car stereo system, then you don't need as good a quality as if you are listening to the music through a set of high end headphones. If you are playing the music back through a small set of cheap speakers, you again don't need the same quality as if you are playing it through a $10,000 hi-fi system.
The Best Compression Compromise
If you are short of file space and do not care about the music quality too much, compress at a sampling rate of 128 kb/sec. If you have more space and want audibly better sounding music, then increase to 160 kb/sec. If you want to have excellent quality music, almost as good as on a CD, then use a 192 kb/sec rate.
It is possible to compress at rates as high as 320kb/sec, but you're really starting to get into diminishing returns when climbing over 192kb/sec.
This is what is known as 'constant bit rate' (CBR) compression. There is also a different form of compression called 'variable bit rate' (VBR) compression. This works on the basis that sometimes music can be compressed a lot, and sometimes it needs to be much less compressed to preserve its quality. If you choose VBR, start with a setting around 50% - the higher the percentage, the better the quality (and the larger the file size).
Other Recording Settings
There are several other important settings that you need to optimize in your program.
The first of these is to set your program to take digital audio from the CDrom drive, not analog audio. Look for a setting somewhere in your recording settings - it might say 'DAE' or 'Digital recording mode'. If there is an 'error correcting' option, take this, too.
Maybe there is a bandwidth option - to choose how high the maximum frequency you will encode is. The human ear, in theory, can hear up to about 20kHz, but this ability drops off with age. Most speakers do not play sounds this high in any case. The lower the bandwidth, the better the quality of the remaining music. I'd suggest setting somewhere between 15kHz and 18kHz as optimum, and if you have poor quality speakers, you could even go down as low as 12kHz. Changing the bandwidth setting does not change the file size.
Maybe your program also has an option to specify how carefully it compresses the music. This might be referred to as 'encoding' or 'processing'. The higher you set this, the better the sound quality will be - without causing the file size to grow. For that reason, I always set the processing to 'maximum'. The only trade-off here is that it really slows down the speed at which a CD is converted to MP3.
How Long Does it Take
The time it takes to convert a CD to an MP3 depends on your settings - the higher the processing and the broader the bandwidth, the more computing your computer has to do.
The time it takes also depends on your computer speed. For example, I use two computers to convert CDs - one is a P3-450MHz and the other is a P4-1.7GHz. The faster computer is about five times faster than the slower computer at converting files.
With moderately high quality settings, my fast computer will record at up to eight times the CD play back speed (in other words, 80 minutes of music take ten minutes to record and convert). With very high quality settings, it runs at about 1.9 times play back speed (the 80 minutes now takes 57 minutes. And, with the same very high quality settings, my slow computer runs at about 0.3 times playback speed (80 minutes takes 265 minutes to record!).
There might be a way to speed up your recording time - by updating your CDrom driver. Usually the CDrom drive uses a generic driver. I used the latest free version of Real Audio's Real One player and within that there is an option to download and install a better Adaptec ASPI driver. Doing this increased my CDrom's speed by about 30%!
Naming Files - CDDB
It is very important that your music files have helpful names that tell you what the music actually is that you have recorded.
The good news is that this process can be automated, most of the time, with most recording programs. The recording program will recognise a unique identifier for the CD and then will, over the internet, query a massive database (usually the CDDB database) to find out details of what the CD is, who the artists are, what the track names are, etc. This information isn't always 100% accurate, but most of the time it is nearly 99% accurate. The recording program can then automatically add this information to the files you create so that you don't need to type in anything yourself.
Playlists
Maybe you have two or three CDs that you have recorded. One track is duplicated on a couple of the CDs, and there are a couple of other tracks that you don't like, and you would like to change the order of the music, with a mix of tracks from first one CD then a different CD, and so on.
This is all easily possible by creating a playlist. The playlist simply tells the playback program which files (tracks) to play, and in what order. A playlist can combine tracks (files) from as many different CDs as you wish, and in any order you like.
Creating playlists can give you tremendous flexibility in how you finally play back your music.
Special Situation - Voice Only Recordings
If you are recording 'talking books' or other types of voice only conversation, you can use much more compression. And if the sound source is mono, not stereo, you can use even more compression. For voice, set your bandwidth down to maybe 8kHz and use a compression rate of 96kb or even 64kb (if mono).
Related Articles, etc

If so, please donate to keep the website free and fund the addition of more articles like this. Any help is most appreciated - simply click below to securely send a contribution through a credit card and Paypal.