New Zealand Epicurean Extravaganza Oct/Nov 2018

A 13+ Day Special Small Group Opportunity to Experience New Zealand, its People, Places, and also its Finest Wines and Foods


Here's a very special opportunity to enjoy not just the typical beauty of New Zealand, but to add a layer of less common enhancements to the standard international visitor experience.
As a New Zealander myself, and having helped many thousands of people with their NZ touring in the past while owning one of the US' largest NZ/Australian specialty travel wholesalers, I'm using my Insider knowledge, my expertise, and my NZ contacts to create a distinctive tour that combines the essential 'A List' experiences with some rarer and more special aspects of NZ that are usually overlooked.
And then, added to all that, you have a special chance of enjoying some of the country's finest wine and food, while interacting personally with the chefs and wine-makers responsible for such wonderful creations, as part of New Zealand's annual Food and Wine Classic Festival in Hawke's Bay.
Tour Dates
Start Date and Options
Our tour starts in Auckland, New Zealand, on Sunday 28 October 2018.
Depending on the day you 'lose' as you cross the dateline (and which is of course returned to you when you go back home) and the air itinerary you select, you probably need to start your travels on (or before) Friday 26 Oct.
We are offering a four night pre-tour option in the Queenstown region of NZ's South Island if you wish to add further to your New Zealand experience. Most people added this to their itinerary on our 2014 and 2016 tours, and everyone was delighted they did.
End Date and Options
Our tour ends in Wellington about midday, Tuesday 6 November 2016.
You are of course welcome to stay on in New Zealand as you wish. We suggest you don't fly out of Wellington until late that afternoon, or even better, stay on for the night in the country's capital city.
We are also offering a four night post-tour option over to the Cairns region in Tropical North Queensland, Australia.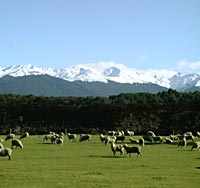 Tour Inclusions
We've carefully designed your tour to balance your individuality and personal preferences on the one hand, and group experiences and added value on the other hand.
Accordingly, while including touring and some sightseeing, accommodation every night, most breakfasts and a few other meals, we've left plenty of time open for you to add exactly the experiences, meals, and other activities you wish.
And, of course, everything is optional, so if you want to spend a lazy day by the pool rather than an active day out and about sightseeing, then stay at the hotel for the day instead. It is all up to you.
Included items are
Large luxury coach for best views and comfort while touring, complete with on-board rest-room

Coach-captain/guide plus David Rowell (the 'Travel Insider' himself) as tour leader/coordinator

One night stay in Auckland and breakfast the next morning

Two night stay in Rotorua with breakfast each morning

One night stay in Gisborne and breakfast the next morning

Four night stay in Napier, with breakfast each morning

One night stay in Martinborough and breakfast the next morning

Afternoon city sights tour of Auckland

Auckland harbor ferry cruise

Tour of the Waitomo Caves

Visit and Farm Show at the Agrodome

Tour of the Te Puia Geothermal Reserve and Maori Arts & Crafts Center

Tour of the Buried Village

Mystery surprise evening event - dinner and entertainment - to celebrate David's birthday

Gisborne city tour

Gisborne wine center visit and tasting

Napier and Hastings city touring

Hawke's Bay area sightseeing

A stop at an 'ice cream garden' and a cone of possibly NZ's finest gourmet ice cream (hopefully on a warm sunny afternoon)

Two winery visits and tastings in Hawke's Bay

Lunch at a Hawke's Bay winery

Wairarapa winery visit and tasting

Wellington city tour

Guided tour of NZ's historic Parliament Building

Short stops in other towns and areas
Of perhaps equal importance in understanding the distinctive and special nature of this tour is not just what the tour includes, but also what it omits.
What the tour proudly does NOT include!
NO Early starts

NO Crowded coaches

NO Characterless hotels on the outskirts of cities

NO Long days of endless travel on a bus

NO Huge groups being rushed through tourist trap after tourist trap

NO 'Shopping opportunities' at over-priced trashy souvenir shops

NO Group meals, at fixed times, with limited fixed menus, in generic cafeterias

NO Regimented inflexible schedules and mandatory events

NO Obnoxious inexperienced 'out of their depth' first time travelers

NO Crowded schedules leaving no flexible free time
Tour Cost
Because this tour is with a small group, and because it has a substantial fixed cost (ie coach and driver/guide), the cost per person significantly varies based on the total number of people joining.
Rather than choose a price and either make an undue profit (or loss) depending on the number who participate, we're setting the price on a variable scale, depending on the total number who sign up.
Our 2016 tour to New Zealand ended up with 22 people and the tour before that had 21 people so we hope to have 20+ people again in 2018.
Tour Price
$3495 if the group is 10 - 14 people (minimum 10 people needed)

$3295 if the group is 15 - 17 people

$3095 if the group is 18 - 20 people

$2995 if the group is 21+ people
Rates are per person, share twin.
We'll update this page as/when the group size grows and the price per person falls.
A single supplement of $995 is available. We will also help to match together singles if you'd like to share with a compatible fellow single traveler.
Shorter Tour Price
If you decide to join us somewhere else on a later day, and/or leave us prior to the final day, of course the tour price will reduce.
As a quick rule of thumb, if you estimate the tour will reduce by about 8% for each day you miss, that will help you to calculate the cost of a shorter tour. We'll of course give you a firm price when you apply to join the tour.
Other Price Comments
All these prices reflect a 3% discount for cash/check.
A $500 per person non-refundable deposit is required to confirm your places on this tour.
Tour does not include the costs of travel to and from the tour start and end points, or anything not specified as included.
Tour Upgrades
We are staying in generally high quality four star type hotels - much better than average hotels - in all the places we visit.
These properties are clean and comfortable, conveniently located, and have all the things needed for your stay.
But in most cases, there may be opportunities to upgrade your stay within the hotel - moving to a deluxe room or suite, or in some cases, moving to a nearby elite property.
Please consult with us if you'd like to enhance your travel experience further.
What About the Air Fare?
You will save money and gain flexible convenience if you arrange your own air travel. These days airlines seldom give discounts to groups, and sometimes even charge more, while also adding extra restrictions to the tickets!
You can choose whichever carrier has the best fare and the best schedules for you, and you can also choose a carrier that you wish to earn miles with. You can even cash in miles and fly on frequent flier awards.
We'll be pleased to answer any questions you might have about arranging your air transportation, of course.
How Should I Travel to and from New Zealand?
Our tour starts in Auckland (airport code AKL), New Zealand's largest city and main international gateway.
To get to Auckland from the US, you can fly non-stop on Air New Zealand from Los Angeles or San Francisco - it is about a 13 hour flight.
Alternatively, you can fly on various airlines from various west coast gateways, typically with a stop in Hawaii, Fiji, Tahiti, or even Australia on the way to New Zealand.
If you're doing the pre-tour option in Queenstown (ZQN) we recommend you add a domestic flight from AKL-ZQN (and then from ZQN-AKL after our time in Queenstown).
The same options apply, albeit in the reverse order, for your return back to the US (with the probable additional requirement for a domestic flight from Wellington to connect with your international flight out of Auckland.
If you are traveling on to Cairns for the Australian extension, you'll want to fly from WLG to CNS (Cairns). At the end of your time in the Cairns region, you could then fly to other places in Australia, or to the main gateway cities of Brisbane (BNE), Sydney (SYD) or Melbourne (MEL) for your flight back to the US.
Joining and Leaving the Tour
Joining the tour is simple and straightforward - simply arrive in Auckland on or before Sunday 28 October. Most flights arrive in the morning, so we've nothing scheduled until a city sightseeing tour that afternoon.
Leaving the tour is also simple. The tour ends in Wellington on Tuesday, about mid-day, 6 November, and you can take any flight at any time later that day (or stay on as you choose).
How to Extend or Vary this Tour
There are many ways you can extend or vary this tour.
You can spend more time in New Zealand before the start of this tour, and/or anywhere else you wish, too.
We recommend that you arrive into New Zealand a day or more before the Sunday 28 Oct official tour start (perhaps best achieved by enjoying our pre-tour option in the Queenstown area, which most people choose to include), so as to give you a chance to unwind from the flights and adjust to the time zone changes and jet lag.
Arriving a day or more early also gives you some 'emergency' time, just in case your flights are delayed or connections are missed or bags are lost.
During the tour, all of the day touring is of course optional and you can substitute your own activities if you prefer.
After the tour, you can add the Australian option, spend more time in New Zealand, or travel on anywhere else you wish.
So, you have many choices about adding extra time and sightseeing. We're here to help ensure your experience is as good as possible, and will be pleased to assist with your pre or post tour planning - please don't hesitate to ask.
We also offer a couple of Travel Insider optional extensions, summarized below and described in more detail on this page.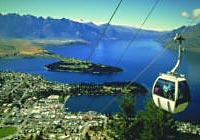 Pre-Tour Option in the Queenstown Area
The Queenstown region of NZ's South Island is not only the most quintessentially beautiful of all of New Zealand and crammed full of amazing sights and experiences for the international visitor, but is also home to some great wines and dining experiences.
Our four night pre-tour Queenstown option greatly adds to the richness of your total NZ experience. Please click the link for full details of this option.
Let us know if you'd like more details on this.
Post-Tour Option in Beautiful Cairns, Tropical North Queensland, Australia
After your time in New Zealand, why not cross the Tasman Sea and head up to lovely Cairns in Tropical North Queensland.
Our optional four night Reef and Rainforest package includes touring to all the main things to see and do, plus some real treasures of experiences and perhaps quite literally some real gems too (hint - think opal and pearl.....).
Let us know if you'd like more details on this.
Both Options - Arranging Air
If you choose to do either or both options you will be adding additional flights to your basic itinerary (the basic itinerary being of course from home to Auckland then from Wellington back home).
Depending on your option choices, your travel within NZ may be best included on your international fare or may possibly be better purchased separately.
Your travel agent can advise/assist you with this, of course, and we're also happy to advise.
Travel Insurance
We recommend you should consider travel insurance as prudent protection. Rather than attempt to sell you some policy ourselves that may or may not suit your needs, we recommend you go to this insurance shopping site, which offers comparisons between something like 100 different policies offered by 18 different insurers, giving you all the options you need.
For more information about travel insurance than you probably ever thought you'd want to know, please click the link to read our three part series on the subject.
Need More Information?
If you've a question or need more clarification, go ahead and ask. Feel free to send us an email, or call us at (206)337-2317.
As soon as your application is accepted, you will be asked to send in your deposit within seven days.
Tour Terms and Conditions
Our standard terms and conditions apply to this tour.
In addition, please note these extra terms :
1. Deposit is required within seven days of your participation being confirmed. Full payment is due on or before Friday 27 July, 2018.
2. US, UK, EU, Canadian, and Australian citizens require a current passport that will not expire for at least six months after the date of their planned return from New Zealand in order to be admitted to New Zealand, but do not require a visa. Citizens of other countries should check with the airline that will transport them to New Zealand to determine what passport and visa requirements may apply.
All citizens (except NZ and Australia) need an electronically issued visa to visit Australia.
3. There's plenty of room in the coach's luggage bays for as much luggage as you choose to bring, and most hotels provide porterage. But airlines charge massively for extra luggage and some people like to handle their own bags to save time when checking in and out of hotels, so you might want to try to limit your luggage to one major suitcase and a carry on per person.
4. Tour price is based on a current wholesale NZ/US exchange rate in the range of 0.690 - 0.740 and an Aust/US exchange rate in the range of 0.755 - 0.805. In the event exchange rates move outside this rate, the tour price will be adjusted accordingly. If the exchange rate moves such that the tour price increases by more than 10%, you may cancel without penalty and receive a full refund of your deposit. Tour price is locked in place once full payment has been received.