Great Britain Grand Expedition - June 2019

Travel the length and breadth of Britain from Land's End to John O'Groats, visiting special places often overlooked by regular tours.

Part of the tradition is to get a matching pair of photos showing yourself at both points. This is my Land's End photo.

This is a rare chance to conveniently achieve a major bucket list experience - the "From Land's End to John O'Groats" grand tour of Britain.

This is something most British people aspire to do, but which few have ever completed.

The tour is personally escorted by me - David Rowell, the Travel Insider. I've done this journey several times before and would love to share the experience with you now.

To make this kaleidoscopic tour of Britain even more memorable, we mix some 'must see' sights with some 'off the beaten track' special treasures, taking you to places you might not otherwise think to visit or know about.

We arrange the tour to be as convenient as possible, and if you could only do part of it, we can customize your participation to allow you to join and leave at the times and places that are best for you.

A generous amount of free time, and an avoidance of such awful things as mandatory group meals at set dining times, plus a small size group of well traveled fellow Travel Insiders means you don't feel like a prisoner in a traditional coach tour. Instead, you're enjoying a special experience with new friends.

So come and collect your own matching pair of pictures - and probably hundreds more inbetween!

And here I am at the other end - John O'Groats.

Here's a very special opportunity to achieve one of the 'Bucket List' wishes that many people have - to travel from the southwest corner to the northeast corner of Britain.
Better still, in doing so, we have designed a route that avoids the tourist traps and the places you've probably been to before. Instead we go via interesting and distinctive towns and villages, enjoying wonderful sights and scenery and experiencing quintessential English and Scottish things as the locals would. Plus we promise never to have you stay in a generic international brand franchise hotel on the outskirts of a town!
We'll take you to traditional pubs, not modern characterless bars. We'll show you stone circles every bit as mysterious as Stonehenge, but not crowded out by busloads of tourists - and where you can actually touch the stones rather than being required to keep well clear of a fence line. And if the schedule permits it - and most days, it will - if there's somewhere else you want to stop at, or something else you wish to do, as long as the group as a whole concurs, we'll try and incorporate it.
Tour Dates
Start Date and Options
If you choose to join us at the formal start of our tour, then you should be in either Salisbury or Exeter on Wednesday 12 June 2019. (We can help you get to either place from wherever your flight takes you.)
If you're traveling from North America, you'll probably take an overnight flight which means you arrive into the UK the day after your flight takes off from your home airport. So you'd want to leave home at least one day before the tour starts - we recommend arriving early to give you some 'emergency time' and a day or so to relax after the long international flight.
We also offer optional touring around the Salisbury region for one, two or more days before the official tour starts on Sunday morning in Salisbury (or Sunday afternoon in Exeter).
End Date and Options
Our tour ends in either Edinburgh or Glasgow, on the afternoon of Friday 28 June. If you're planning on returning home at that point, we recommend you stay overnight and schedule any flights or trains the next day so there is no concern about making/missing flights on the day the tour ends.
You are of course welcome to stay on in Britain and Europe in general as you wish.
Design Your Own Tour and Dates
Maybe you don't have sufficient time to do the complete Grand Expedition, or maybe you just wish to do part of the tour.
That is possible, too. You are free to choose whichever day you wish to join the tour and whichever day you wish to leave the tour again.
As a quick rule of thumb, the tour price will decrease by almost 5% for each day of tour you omit. When you know exactly when you'd like to join and leave, we can give you a more exact quote, and of course give you the exact details of when and where you could join or leave each day, and suggestions of how to get to/from such places.
Special Certificate of Completion
You'll be joining an elite group of people who have traveled between Land's End and John O'Groats, and so to attest to that, you'll be presented with a special certificate (suitable for framing if you wish) signed by both of us and recording the daily details of your journey - miles traveled per day and overnights stops, etc.
Tour Inclusions

We've carefully designed the Grand Expedition to balance your individuality and personal preferences on the one hand, and to optimize shared group experiences and added value on the other hand.

We're also reasonably flexible about adding to or varying the tour 'real time' as we are traveling. As long as the group as a whole agrees and the schedule allows, we're happy to make changes to enhance the experience for all group members.

Accordingly, while including touring and some sightseeing, accommodation every night, breakfasts and three dinners, we've left plenty of time open for you for exactly the experiences, meals, and other activities you personally wish.
Everything is optional, so if you want to spend a lazy day strolling around one of the lovely towns we stay in rather than an active day out and about sightseeing, that is of course totally possible. It is all up to you.
Some of what the tour includes comprises
On the Coach
Large luxury coach (39 seater if 26 or fewer group members, 49 seater if 26-30 members) so there's always an average of at least 1.5 seats per person, giving you best views and comfort while touring

Bottled water available for purchase at modest price

On-board rest-room, reclinable seats, plenty of space for luggage and carry-ons

Ultra experienced coach-captain Jim Morrison plus David Rowell (the 'Travel Insider' himself) as tour leader

Copious commentary while touring

Occasional additional local expert touring commentary too

Several feature presentations on aspects of England, Wales and Scotland - their history and culture, even some careful discussion on their politics
Where we stay
One night stay in Exeter, a cathedral city and capital of Devon

Two night stay in Penzance at the foot of Cornwall

One night stay in Bristol, home of Britain's own 'Leaning Tower of Pisa'

Two night stay in a quaint small Cotswolds Village

One night stay in the ancient Welsh town of Wrexham

One night stay in the beautiful Lake District

One night stay in cosmopolitan Glasgow (or optionally at a 700 yr old castle less than an hour out of Glasgow in a beautiful countryside estate)

Two night stay in the 'capital of the highlands', Inverness

One night stay in Thurso, the most northerly town in Scotland

Two night stay in the Orkney Islands north of the Scottish mainland

One night stay in Elgin in the heart of Scotland's Speyside whisky region

One night stay in Scotland's third city of Aberdeen on the North Sea coast
Meal inclusions
Most meals are open and unscheduled so you can eat what you wish, how and when you wish

Breakfasts every morning are included - usually hot cooked 'Full English' (or Scottish) style

A group welcome dinner to accelerate the getting to know each other process, with a drink or two also included

Midway group dinner (also with a drink or two)

John O'Groats Toasting Celebration for those who visit both it and Land's End on the tour

Group farewell dinner - a sad experience for sure, but we try to make it as convivial as possible, and, yes, of course there'll again be a drink or two on offer
What and where we visit
In addition to the time in the destinations we stay overnight at, we also have stops in the following places.

Note this is not a complete list. We will add, and you can request, stops as the schedule allows - let us know if there's something or somewhere you'd like us to stop at

Visit to Wells, time for a suggested walking tour including the Bishop's Palace

Visit to Glastonbury and admission to Glastonbury Cathedral, time to walk to the Tor if desired

Tour of Exeter Underground Passages

Ride the Babbacombe Cliff Railway in Torquay

Visit to Plymouth (where the Mayflower pilgrims came from)

Possible tour of the British nuclear submarine, HMS Courageous (if enough group members wish to experience this)

Stop at Land's End (of course!)

Tour of Geevor Tin Mine (including optional underground experience)

Visit to mysterious Lanyon Quoit and 'The Merry Maidens'

Time in St Ives, considered Britain's best sea-side destination

Visit to St Michael's Mount (tides permitting)

Visit to Port Isaac (where the Doc Martin tv series is filmed)

Time in Tintagel including castle admission

Visit the Clifton Suspension Bridge in Bristol

See the Temple Church in Bristol (with its leaning tower)

Two days touring through beautiful Cotswold villages and countryside

A generous half day visit to Oxford giving you lots of choices and possibilities

See the three parts of the Rollright Stones mysteries

Sightsee Stratford upon Avon

Stop in the historic market town of Shrewsbury

See and even walk on the extraordinary Chirk and Pontcysyllte aqueducts in Wales

Visit to and stay in Wrexham, Wales

See the walled city of Chester, dating back to Roman times

Tour around the National Waterways Museum in Ellesmere Port

Visit to the planned town of Port Sunlight (yes, as in the soap brand!)

Visit Liverpool, once mightier than London and birthplace of The Beatles

Travel through (and stay overnight in) the gorgeous Lake District

See the beautifully located Castlerigg Stone Circle

Visit different parts of Hadrian's Wall and adjacent Lanercost Priory

Optional overnight in a 700 yr old castle just north of Glasgow

Visit sombre Glencoe

You decide - Loch Ness lake cruise, Urquhart castle tour, or Nessie exhibition visit

Walk around Culloden moor, where the final battle between England and Scotland was fought in 1746

Visit to and stay in Inverness, capital of the Scottish Highlands

Visits to Dingwall and Strathpeffer, where Scotland's 'Nostradamus' lived

Visit to Castle of Mey, home of the former Queen Mother

Travel to Dunnet Head, the true northernmost point of Scotland

Stop at John O'Groats (of course!)

See Scapa Flow, former home of the British Grand Fleet

Visit prehistoric Skara Brae

See the Ring of Brodgar stone circle (and at least one less well known circle too)

Visit Dunrobin Castle and Falconry Display

Spend time in the town and on the beach at Banff

Visit the fishing towns of Fraserburgh and Peterhead on the Aberdeenshire coast

Visit the Aberdeen Maritime Museum and its three-storey high model of an oil rig

Spend time in Arbroath, famous for its 1320 Declaration affirming Scotland's independence and a model for the American Declaration of Independence

Visit Glamis Castle, said to be Scotland's most beautiful castle and the setting for Macbeth

Stop in Dundee, Scotland's fourth largest city
Other inclusions and features
English Heritage nine day pass (upgradeable to 16 days) - could be used for extra touring beforehand

Two distillery visits and tastings

Traveling along much of the stunningly scenic NC500 route in Scotland

Short stops in other towns and areas - feel free to ask us to add other photo type stops along the way, if our schedule and itinerary allows, of course we'll be pleased to do so

Options to join or leave the tour at key points along the way so you can customize your tour to exactly suit your requirements

Special certificate recording your journey between Land's End and John O'Groats with daily details and attestation
Of perhaps equal importance in understanding the distinctive and special nature of this tour is not just what the tour includes, but also what it omits.
What the tour proudly does NOT include!
NO Early starts

NO Crowded coaches

NO Characterless hotels on the outskirts of cities

NO Series of long days of endless travel on a bus

NO Huge groups being rushed through tourist trap after tourist trap

NO 'Shopping opportunities' at over-priced trashy souvenir shops

NO Group meals, at fixed times, with limited fixed menus, in generic cafeterias

NO Regimented inflexible schedules and mandatory events

NO Obnoxious inexperienced 'out of their depth' first time travelers

NO Crowded schedules leaving no flexible free time
Tour Cost
Because this tour is with a small group, and because it has a substantial fixed cost (ie coach and driver/guide), the cost per person significantly varies based on the total number of people joining.
Rather than choose a price and either make an undue profit (or loss) depending on the number who participate, we're setting the price on a variable scale, depending on the total number who sign up.
Our 2018 Grand Expedition ended up with 26 people, and our 2017 tour to Scotland ended up full with 28 people and the tour before that was full with 24 people so we hope to have 20+ people again in 2018.
Tour Price
$4695 if the group is 14 - 16 people

$4595 if the group is 17 - 19 people

$4495 if the group is 20 - 24 people

$4395 if the group is 25 - 28 people

$4295 if the group is 29 or 30 people (max size)
Rates are per person, share twin.
We'll update this page as/when the group size grows and the price per person falls.
A single supplement of $1245 is available. We will also help to match together singles if you'd like to share with a compatible fellow single traveler.
Shorter Tour Price
If you decide to join us somewhere else on a later day, and/or leave us prior to the final day, of course the tour price will reduce.
As a quick rule of thumb, if you estimate the tour will reduce by about 5% for each day you miss, that will help you to calculate the cost of a shorter tour. We'll of course give you a firm price when you apply to join the tour.
Other Price Comments
All these prices reflect a 3% discount for cash/check.
A $500 per person non-refundable deposit is required to confirm your places on this tour.
Tour does not include the costs of travel to and from the tour start and end points, or anything not specified as included.
A Note about the Hotels

The usually small towns we are staying in do not have large five star hotels. They have smaller hotels, and in some cases even a group as small as ours will be filling the entire hotel, or will need to be split over two hotels in a town.

The hotels are not generic international faceless chain hotels. They are standard class hotels, often full of unique individuality and character. Some may be converted buildings rather than custom designed as hotels to start with, others are indeed specially designed and more modern.

They are generally rated at three or four stars.
The hotels are the best that are sensibly available in the places we have chosen, and while the rooms may be small, they are clean and reasonably comfortable, and all rooms have their own private bathroom.
The older hotels have character, and even the bad parts - such as they may be - will hopefully add to your overall experience. The newer hotels, more likely custom built as hotels, give you a more consistent experience; we have a mix of old and new hotels accordingly, and depending on what is best in each location.
We make these comments not to apologize for bad hotels, because none of them are bad, but simply to explain about where we'll be staying and what to expect. I've stayed in many of them myself and used them on previous tours, and been happy in all cases. If you, for example, look on TripAdvisor, you'll see that these hotels (and the ones we don't use as well) tend to get a wild swing of reviews from five out of five down to one out of five - we feel the reason for this is whether people have a realistic expectation and a positive attitude or not.
For example, if you treat the staff politely and in a friendly manner, they will be polite and friendly back, but if you treat them rudely, they'll probably be rude back to you! So our interpretation is that the number of stars given by each reviewer is as much a reflection on the reviewer as it is on the place stayed at.
Tour Upgrades
Some (but not all) of the hotels have upgraded rooms available for an extra price.
Upgraded rooms may be larger than standard rooms, may have a higher standard of fittings and furniture and amenities, sometimes have a bath as well as shower, and may have better views.
We offer two upgrade options - one is to upgrade from the standard hotel rooms to the next category of rooms (where available), and the second upgrade is to upgrade, where available, up two categories of rooms in the hotels.
To upgrade from standard to the first level of superior category where available would be something up to a max of $500 more per person (share twin)
To upgrade from standard to the second level of superior category where available would be no more than an extra $650 per person (share twin).
What about the Air Fare?
You will save money and gain flexible convenience if you arrange your own air travel. These days airlines seldom give discounts to groups, and sometimes even charge more, while also adding extra restrictions to the tickets!
You can choose whichever carrier has the best fare and the best schedules for you, and you can also choose a carrier that you wish to earn miles with. You can even cash in miles and fly on frequent flier awards.
We'll be pleased to answer any questions you might have about arranging your air transportation, of course.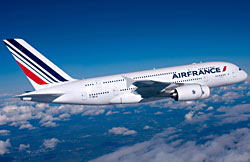 Where in Britain Should I Fly To and From?
Most people will choose to fly to London, because there are the most flights to London (either Gatwick or Heathrow airport is fine to choose).
London is also the most convenient major airport gateway if you are joining the tour at or near its beginning. Of course, if you're considering joining later in the tour, maybe Manchester, Edinburgh or Glasgow might be convenient airports to fly to as well.
To get from (eg) London to the place you'll join the tour, we suggest you take a train. Train travel can be directly booked at the best prices on this website but note they only accept bookings and show schedules for 60 days in advance. (You could look at any date, but on the same day of the week, to get an idea for schedules and pricing now.)
If you prefer - perhaps because you can get a special low airfare, or maybe because you're trying to cash in frequent flier miles - you can of course fly to any other airport in Britain. We're happy to help you arrange trains so that you join the group.
Note that most airlines allow you to fly into one city and out of another, so for your departure from the UK, you might find it easier to leave from Edinburgh or Glasgow rather than returning back to London.
Joining and Leaving the Tour
Joining the tour is simple and straightforward. We'll give details of how to join the tour depending on the day and place you join us.
If you're doing the entire tour, please be at the Salisbury train station by 9.00 am on Wednesday 12 June (even better would be to spend Tuesday night in Salisbury).
If this doesn't work conveniently for you, you could instead join the tour any time on Wednesday afternoon/evening in Exeter, at our hotel where we'll be spending that night.
As for leaving the tour, you can of course leave at any time and any place on our itinerary.
On the final day, you can get off the coach anywhere on its route to and via Edinburgh (we stop at the main Waverley Railway station mid/late afternoon) and on to Glasgow (we stop at Glasgow Central station late afternoon/early evening).
How to Extend or Vary this Tour
There are many ways you can extend or vary this tour.
You can spend more time in Britain before the start of this tour, and/or anywhere else (eg in Europe) too. We recommend that you arrive into Britain (or Europe) a day or more before you join the tour, so as to give yourself a chance to relax after the flights and at least partially pre-adjust to the time zone changes and jet lag.
During the tour, all of the day touring is of course optional and you can substitute your own activities if you prefer.
After the tour (or after the tour options), you can spend more time in Scotland, or travel on anywhere else in Britain and/or Europe. Most people can easily fill in a day or two in and around Edinburgh - touring down to mysterious Rosslyn Chapel, just 40 minutes south of the city center, or visiting the former Royal Yacht, Britannia, in Leith Harbor, for example.
So, you have many choices about adding extra time and sightseeing. We're here to help ensure your experience is as good as possible, and will be pleased to help you with your pre or post tour planning - please don't hesitate to ask.
We also offer a Travel Insider pre-tour option.
Pre-Tour Option in the Salisbury Area

We are recommending you should arrive into Salisbury at least one day early. This gives you some time to catch up from the long flight(s) and jet lag, and some extra time in case your bags miss a connection and are delayed.

If you're going to spend some extra time in Salisbury, we have some interesting touring options available for you while you're there.

We have full details about our pre-tour options in Salisbury on our itinerary page.
Travel Insurance
We recommend you should consider travel insurance as prudent protection. Rather than attempt to sell you some policy ourselves that may or may not suit your needs, we recommend you go to this insurance shopping site, which offers comparisons between something like 100 different policies offered by 18 different insurers, giving you all the options you need.
For more information about travel insurance than you probably ever thought you'd want to know, please click the link to read our three part series on the subject.
Need More Information?
If you've a question or need more clarification, go ahead and ask. Feel free to send us an email, or call us at (206)337-2317.
As soon as your application is accepted, you will be asked to send in your $500 deposit within seven days.
Tour Terms and Conditions
Our standard terms and conditions apply to this tour.
In addition, please note these extra terms :
1. Deposit is required within seven days of your participation being confirmed. Full payment is due on or before Friday 8 March, 2019.
2. US, Canadian, and many other citizens require a current passport that will not expire until after the date of their planned return from the UK in order to be admitted to the UK, but do not require a visa. Citizens of other countries should check with the airline that will transport them to the UK to determine what passport and visa requirements may apply.
3. There's plenty of room in the coach's luggage bays for as much luggage as you choose to bring, but few hotels provide porterage. Note that airlines charge massively for extra luggage and without porterage always available, we recommend you limit your luggage to one major suitcase and a carry on per person.
4. Tour price is based on a wholesale UK/US exchange rate in the range of 1.39 - 1.43 (as shown, eg, in Yahoo Finance/Money - on Thursday 25 Jan it is showing a rate of 1.41). If the exchange rate moves outside this range, and prior to full payment having been received by you, we will adjust the price up or down to reflect the change in underlying tour costs. We will advise you if the exchange rate is materially changing and you can always lock in the price by sending in early full payment.