Russian Cruise from Moscow to St Petersburg

Absolutely the best way to see Russia


The fountains at the magnificent Peterhof summer palace of the Tsars, a highlight of our time in St Petersburg
NOTE : This tour has now been completed. Please visit our 2007 Russian River Cruise page for details on our 2007 tour.
Unless you're unusually adventurous, there's really no other safe or comfortable way to venture out of Russia's two major cities of Moscow and St Petersburg, other than by cruise ship.
Happily these two cities are joined by a series of rivers, canals and lakes, giving you a chance to see parts of Russia that regular tourists never get to visit, plus giving you a full experience in both Moscow and St Petersburg.
Note : We can offer you an across the board 5% discount on all cruises operated by Amadeus Waterways. So if this special tour doesn't suit, have us arrange whichever other cruise you'd prefer.
Click to skip down to the booking form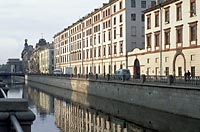 About the Cruise/Tour
You should depart the US on or before Wednesday 5 July, to join the vessel in Moscow on Thursday 6 July. The cruise ends on Tuesday 18 July in St Petersburg.
Like a traditional cruise, this is a fully inclusive cruise, and - better than a traditional cruise - it includes a generous amount of shore touring as well, at no extra cost. You won't have to pay extra for your shore touring as we visit the lovely towns along the canals, rivers and lakes that take us between Moscow and St Petersburg.
The cruise of course includes three great meals a day, plus various other snacks, free wine with dinner and on-board entertainment, as well as generous opportunities to sightsee, both from the boat as it cruises along, and while ashore during the many stops. You typically have time to both participate in a provided tour and also to sightsee on your own.
Why this cruise is the best way to see Russia
I've been wanting to offer a summer tour to Russia for years, but have never been able to satisfactorily arrange guaranteed high quality and reasonably priced hotel rooms, charter coaches, tour guides, etc. There are just too many things that can go wrong when organizing group tours to Russia, and I wasn't prepared to personally endorse anything unless I could be close to 100% certain that the quality and experience would be of assured and high quality.
And, even if I had succeeded in arranging a land based tour, it would only be to the two major cities of Moscow and St Petersburg. There's no way to take a group of people to small towns - many times the road access is very poor, and there's nowhere suitable to eat at or stay in once getting there.
I wanted to be able to offer a multi-dimensional full Russian experience, but couldn't see how to do this.
And then I discovered the wonder of cruising style itineraries. All of a sudden, all the things I'd worried about were resolved, and all the impossible things I'd wanted to include because conveniently possible.
This cruise takes you way off the beaten track and shows you both the stereotypical Russia as seen in Moscow (and, in a more distinctive fashion, in glorious St Petersburg too) plus also shows you the amazingly different life outside of the major cities. And, all the while, you're always assured of your comfortable bed back on the boat, and of three good meals every day.
Truly, this cruise on the rivers, canals and lakes between Moscow & St Petersburg makes Russia much more conveniently accessible than any other form of touring.
NOTE : This tour has now been completed. Please visit our 2007 Russian River Cruise page for details on our 2007 tour.
Information about Amadeus Waterways
We enjoyed a 2004 cruise with Viking River Cruises, and the experience was excellent in almost all respects. But we've chosen a new company for our subsequent cruises - Amadeus Waterways. This is not because we dislike Viking at all, but simply because we believe Amadeus offers a better itinerary, and better value product.
This perception isn't just a coincidence. The founder and head of Amadeus, Rudi Schreiner, first worked for Uniworld (another fine cruise company) and then was President of Viking River Cruises from 2000 until the end of 2002, when he left to found Amadeus, with Amadeus first appearing on the market in 2003, and growing steadily every year since then. Rudi was largely responsible for the excellent operations at both Uniworld and Viking, and now he is taking everything he has learned and applying it in his own company, with - so far - outstanding results.
His ships are as good or better than any others you'll find on the rivers and canals of Europe, and are (of course) also very new. As the new company in the market, he is having to work harder to win business, and is doing so by offering great itineraries, lots of inclusions, and great values. I've spoken with Rudi and he impresses as a sensible and perceptive gentleman.
In 2004, Amadeus was still new and largely unproven, so we chose the safer option of Viking. Now, in 2006, Amadeus is a proven quality operator we're pleased to partner with. We are confident you'll agree with us that Amadeus Waterways is an excellent operation.
Because Amadeus is relatively new, there are few independent reviews of their cruises. Here are two :
Tom Ogg writes about his experience with Amadeus on a different itinerary and says in his conclusion (I agree with everything but wonder how they managed to get 11 hours sleep a night!)
Joanie and I didn't know if we were going to like our river cruise or not. Many of our friends told us that we wouldn't for a variety of reasons. They were too structured for us (we are well known for our aversion to structured events), there is nothing but older folks on a river cruise, or we would be bored out of our minds. One friend that has taken several groups on river cruises warned us against taking off on our own.

Here is the bottom line. We liked it a lot….and here are the reasons. First, we went our own way on purpose and no one said anything to us whatsoever. We knew where the boat would be and when to be there and that is all that counted. In fact, the cruise manager would tell us special things we could do in some of the towns that turned out great. Don't discount river cruises if you are the type that likes to go your own way. Second, we loved the intimacy of the ship. With only 120 passengers we got to know quite a few people very well. Joanie and I met a couple from Vail, Colorado that were wonderful people that I am sure we will evolve a friendship with. We were going to meet them for dinner in Paris, but Joanie became ill and couldn't make it. Folks that like river cruising are well traveled, successful, bright and interesting people and Joanie and I enjoyed the people we met…all of them. I can't say I have ever had the same experience on a larger ship. Third, we loved the uniqueness of the ports. About the only way to see the same ports would be via a motor coach tour. Which would you rather do? Sit in the sun on the river drinking a glass of wine while the scenery drifts by, or sit in a motor coach trying to catch a glimpse of that castle that is hiding behind the trees.

Finally, yes, it was boring. There were no discos, no casino, no theme parties, no production shows, no tender tickets, no lines, no bar hopping, none of that. It was so boring that Joanie and I got more rest than we have ever had. We averaged almost 11 hours of sleep a night. The entire cruise was so relaxing, that we are having a hard time reentering our normal lives. I will take boring any day! If you haven't considered a river cruise, take another look, you might just find it as enjoyable as Joanie and I did.
Connie and Darwin write of their cruise
If you have never been to Europe, or even if you have, a river cruise is the way to go. Your hotel travels with you. It is so relaxing and you really get caught up in the atmosphere and are intoxicated with the scenery, even without beer or wine. We have been back a few weeks now, and I still have vacation head. I would go back in a heartbeat. During our cruise we celebrated our anniversary and I whispered to my husband during the fabulous sparkler-laden layer cake that paraded out, "How are we ever going to top this?"

About the ms Tolstoy
Our cruise ship for this cruise is the ms Tolstoy (the picture shows that it actually is named, in Russian, the Lev Tolstoy), named after the famous Russian author and poet, Lev (Leo) Tolstoy.
Unlike most of the vessels on Russia's waterways, this one was constructed in Austria, using much higher quality materials than the standard level of Russian shipbuilding. This is because the ship was originally intended to be used by high ranking Kremlin officials and the visiting foreign dignitaries they wished to impress.
The Tolstoy has a capacity for 150 passengers, unlike some of the other Russian vessels which can hold sometimes as much as twice this number. This means the Tolstoy gives much more personal service, unlike the larger boats which often suffer from a very institutional feeling (this is not a good thing in Russia!).
The ship has generously sized public areas, including your choice of lounges, and a single seating restaurant. There are also outdoor areas, and with our cruise being in mid-summer, you're sure to enjoy the open outdoors as well as the inside areas.
More details about the Tolstoy can be seen on the Amadeus Waterways website.
Cabin Types
There is quite a range of different cabin types on the Tolstoy. Standard cabins are a fairly compact 110 sq ft each - however, while this is not spacious, it is still 20% larger than is found on most other Russian vessels. There are also junior suites (220 sq ft) and massive full suites with 330 sq ft of space.
Cabins are on three decks, and have large openable picture windows, and all come with private bathrooms having separate shower areas (a unique feature not found on other Russian vessels).
We'd recommend the C or B category cabins as being the best value. The D & E cabins suffer from being too close to the water line, with appreciably poorer views. The suites are of course very much nicer, especially for the twelve days/nights you'll be spending on board, but they have an appreciable extra cost associated with them.
Tip : If still available, choose the least expensive cabin type on the deck you'd rather be on. There is no added value in choosing a D cabin in favor of an E cabin, or a B cabin in favor of a C cabin.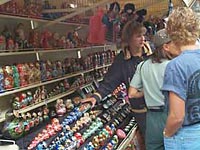 Cruise Dates
The cruise commences in Moscow on Thursday 6 July 2006. If you're traveling from the US, you should leave on Wednesday 5 July (or earlier) to arrive into Moscow on the 6th (or earlier).
The cruise finishes in St Petersburg on Tuesday 18 July. You can then either return home that day, extend your stay in Russia (perhaps spend some more time in St Petersburg and then return back to Moscow by overnight sleeper train and fly home again from Moscow), or travel elsewhere as you wish.
You might want to consider arriving into Moscow a day early. This gives you an 'emergency' day in case of flight delays or luggage problems or anything else, and also gives you a day to 'de-jetlag' before the cruise gets underway.

Detailed Day by Day Itinerary

Click this image to have a larger map open in a new window
Cruise Cost
We are offering you a special exclusive $250 discount per person. The net cost (per person share twin) after this discount is as follows :
Cabin Type

Cruise

Cruise and Air (est ex NYC)

E
nearly sold out

$2149

$3149

D
nearly sold out

$2298

$3298

C

$2548

$3548

B

$2648

$3648

A

sold out

Jr Suite

sold out

Suite

$5048

$6048

Extras and Inclusions
Port Taxes are $96 per person.

Single rate is 150% of the above per person share twin rates for cabins or 200% for a suite.

Air rates are estimates and airline taxes and surcharges are extra (approx $200 - 300). Air fares can be quoted from most cities in the US.

These prices reflect a special $250 per person discount offered exclusively to Travel Insider readers who book through the form below
You can pay for your tour using a credit card with no credit card surcharge.
A $200 per person non-refundable deposit is required to confirm your participation and to hold your preferred grade of cabin on this cruise, and the balance is due two weeks after your cruise has been confirmed.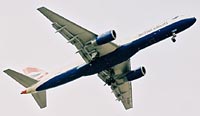 What about the Air Fare?
If you buy the Amadeus airfare, they include transfers from the airport to the cruise ship when you arrive into Moscow, and from the ship back to the airport at the end of the cruise in St Petersburg. These transfers are convenient, but require you to arrive on the exact day the cruise starts and leave on the exact day the cruise ends. Taxi rides to/from the airports are easily arranged but are moderately expensive (estimate about $50 in each city).
We suggest you check to see if you can use any frequent flier miles you might have for this travel, and/or check to see what the best fare you can get on your favorite airline is, then compare it to the Amadeus rate and make your decision then.
You are therefore free to make your own arrangements, any way you wish, to travel to Moscow and home again from St Petersburg, and you can of course make extra stops and arrive earlier or stay longer. You can choose whichever carrier has the best fare and the best schedules for you, and you can also choose a carrier that you wish to earn miles with.
We'll be pleased to answer any questions you might have about arranging your air transportation, of course.
Note : Checking airfares shows it may be very much less expensive to return back to Moscow by overnight train on 18 July and then fly out of Moscow on 19 July.
Tip : Ask for an air included quote when you know your itinerary. Then with that space held, see if you can get a better deal or more convenient flights, or perhaps frequent flier tickets. As long as you cancel your Amadeus arranged flights before you send in final payment, you can do this without penalty.
Which cities to fly in and out of
This might seem like an obvious issue, but you might want to also consider flying both in and out of Moscow if your preferred airline doesn't offer service to St Petersburg as well. Note that even if your preferred airline does offer service to St Petersburg, sometimes it doesn't operate flights every day of the week.
There is regular train service between the two cities, and an overnight sleeper train might be a fun way to end your Russian adventure.
Travel Insurance
We generally recommend you should protect against the various types of losses that may occur while traveling.
Amadeus Waterways offer a policy that covers you for trip cancellation and interruption costs, medical costs, trip delay, and baggage delay or loss. This is $199 per person. The premium is payable with your deposit.
To add an extra trip cancellation premium that will allow you to cancel for any reason at all, add another $30. With this add-on premium, if you cancel for a reason not covered by the main policy, Amadeus will refund you as much of your payment as is covered by their usual policy, and give you a voucher to be redeemed against future travel any time in the next year for the balance.
If you would like to add this protection, we'll send you a copy of the terms and conditions so you understand exactly what is covered.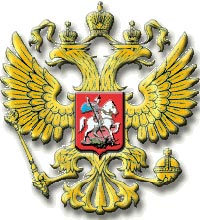 Russian Visa
All visitors to Russia need to have a visa issued prior to their travel commencing.
The cost of a Russian visa varies depending on the type of visa and how quickly you need it issued. Most standard tourist visas cost $100, but in addition to the cost of the visa itself, you also need a letter of invitation from Russia (= extra cost), and then to have your visa registered upon arrival in Russia (= still more cost).
We are offering, as an exclusive benefit to Travel Insider readers (and assuming you are traveling on a US passport), to arrange a single entry tourist visa at no cost to you.
We will arrange the necessary support documentation; you simply fill out the application form and send the form, a photo, and your passport to us. We'll get the visa approved and entered into your passport and return your passport to you via insured priority mail.
This is both a great convenience and also a substantial saving.
Tour Terms and Conditions
Our standard terms and conditions apply to this tour.
In addition, please note these extra terms :
1. The 90 day payment due date has already past. We therefore require full payment to be made within two weeks of your cruise being confirmed.
2. US citizens require both a current passport that will not expire for at least six months after the date of their planned return back to the US in order to be admitted to Russia plus also a Russian visa (see Visa section above). Citizens of other countries should check with the airline that will transport them to Europe to determine what passport and visa requirements may apply.
3. Tour price is subject to change prior to full payment being received.
4. Terms and conditions of the cruise line (Amadeus Waterways) also apply.
The Travel Insider is licensed by the State of Washington as a seller of travel - registration number 602 036 247.